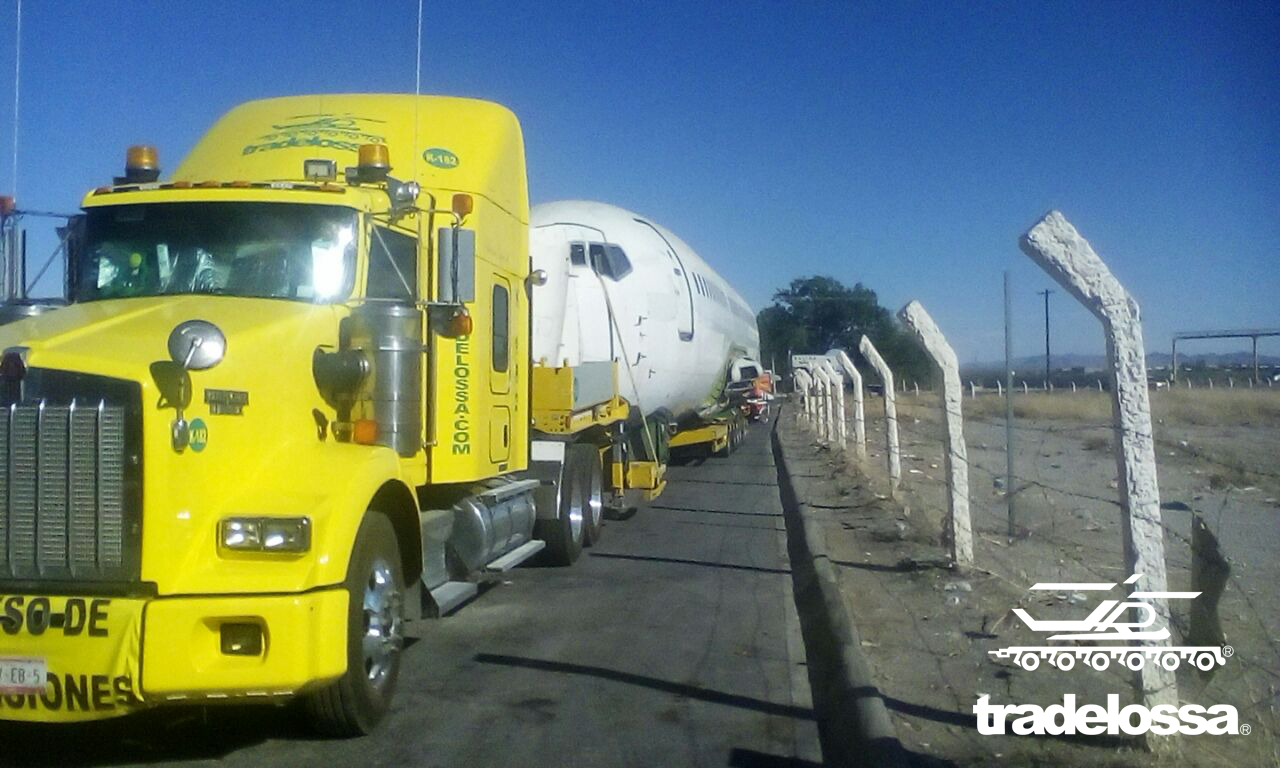 We are glad to inform that we have started a brand-new project!
We start our journey on Apodaca, Nuevo Leon, transporting an airplane's fuselage and its accessories to Ciudad Juarez, Chihuahua. The project nicknamed as ''El Biblioavion'' (The library-plain) will be part of an educational initiative to develop for all the kids and teenagers of Ciudad Juarez a place to read and explore literature material about all kind of topics inside the world of aeronautics.
The dimensions of the airplane's fuselage were 33 meters length, 4 meters width, and 2.50 meters height; Weighting of 18 tons.
To all the staff involved in the project, we thank you for being part of such a great and meaningful project!
Tradelossa – Moving the industry since 1973
Project Cargo Logistics in Mexico.