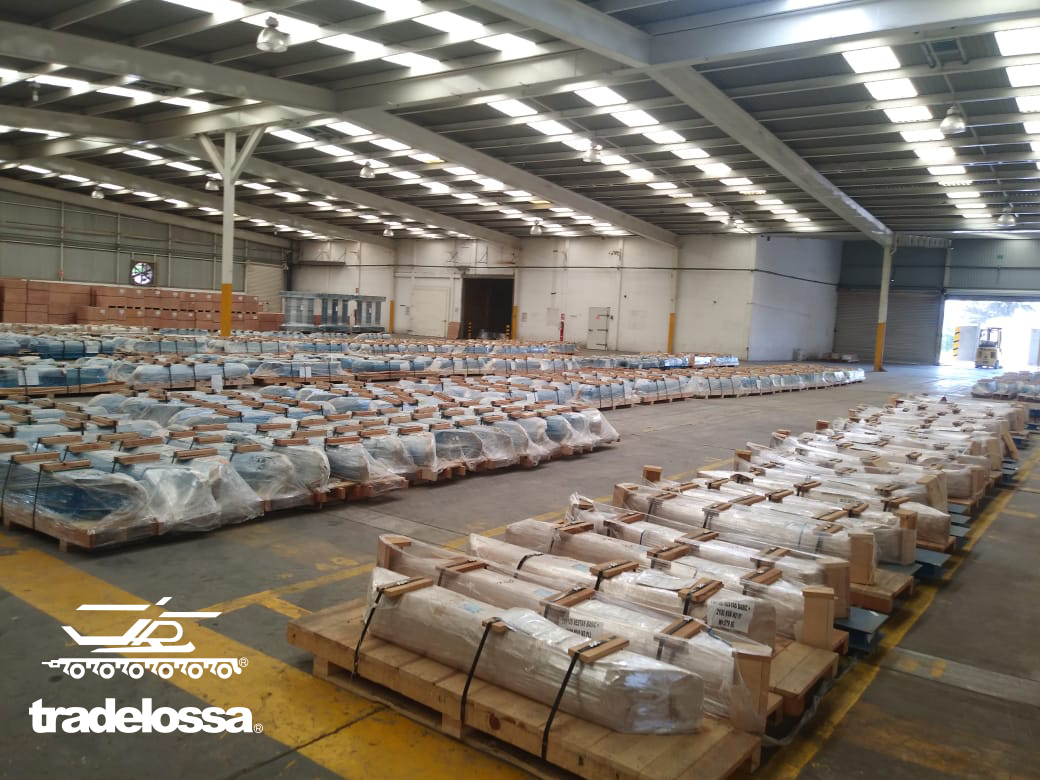 Tradelossa is carrying out storage and transport tasks on all the Bajio zone.
With facilities of 3500 square meters, including open yard and roofed warehouse, the Tradelossa team will be providing storage services for multiple components; it is expected that these services for our client will exceed the two years mark, during this time, Tradelossa will have the task of receiving all of our client's components in terminal, we'll also deal with unstuffing, storing on warehouse and finally delivering the components at the customer's facilities when requested. We are currently storing modules with core parts for the manufacture of transformers, with a total of 250 tons stored and with the expectation of receiving and storing more than 3000 tons in the future. With this, we have reached another goal that we had set ourselves during 2018!
Tradelossa – Moving the industry 1973
Project cargo logistics México.