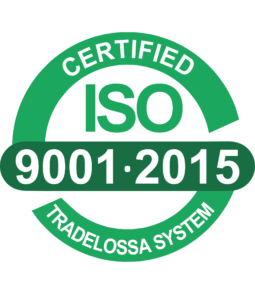 We are proud to share with all of you the most recent achievement of our team. We have been awarded with the ISO 9001:2015 certification.
This 2015 version is an internationally recognized standard that ensures services meet the needs of our customers, and other related parties, through an effective Quality Management System.
Our decision to work towards the ISO 9001:2015 accreditation, confirms our commitment to prove a high-quality, safety, and consistency in service to all of our customers. This thrive for continuous improvement can only be achieved through ongoing investment in technology and team development.
The "Tradelossa System" underwent an extensive evaluation process that included a risk analysis approach. This allowed our company to be one of the only two companies in the Heavy Haul Industry in Mexico that can proudly state that it complies with the ISO 9001:2015 version.
This important threshold could only be achieved because of the trust of our customers, and heartfelt commitment from all of our colleagues.
Tradelossa – Moving the Industry Since 1973
Project Cargo Logistics in Mexico