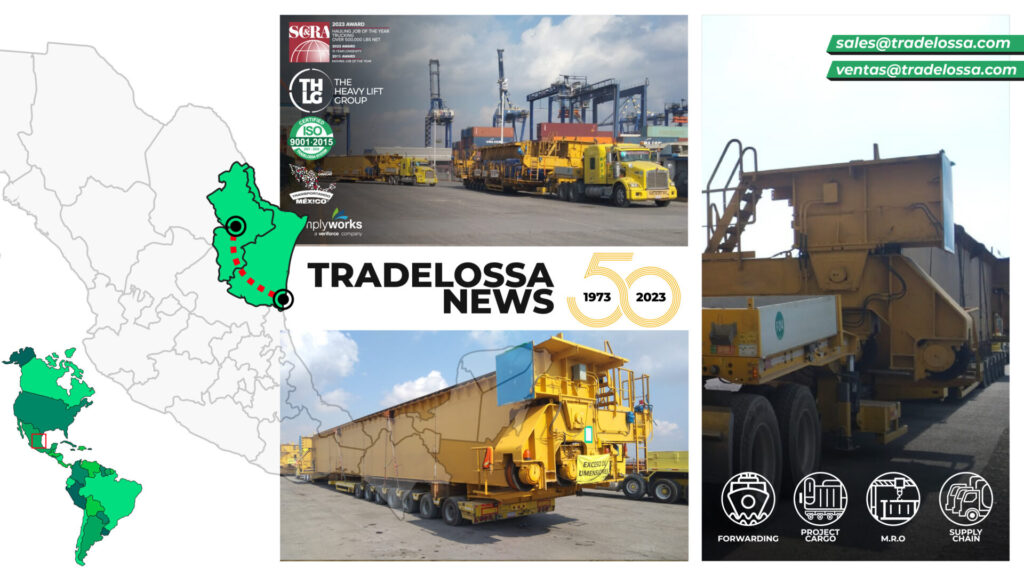 Tradelossa has the honor to be part of one of the major projects within the steel industry for the northern section of Mexico.
Located at the state of Nuevo Leon, the northern Mexican state it's well known for their great industrial and manufacturing infrastructure, being the steel sector one of their strongest markets in the region.
Tradelossa's scope for this project aligned with the personalized needs of their clients, looking to successfully complete the hauling operations of over 150 oversized gantry components through near 100 freights departing from the port of Altamira, Tamaulipas. One of Mexico's busiest and major commercial ports located 500 km (310 miles) from the site point in Garcia, Nuevo Leon.
The competition of this project it's scheduled to August 2023, and it will strengthen the entire Steel industry within the region, bringing more jobs supplementing the high demand for steel-based products for the state's industrial sector.
Dimensions:
7 meters long, 7 meters wide, 3 meters high and weighing 70 tons.
Tradelossa – Projecto Cargo in Mexico
50 years, moving the industry.
Contact our team!