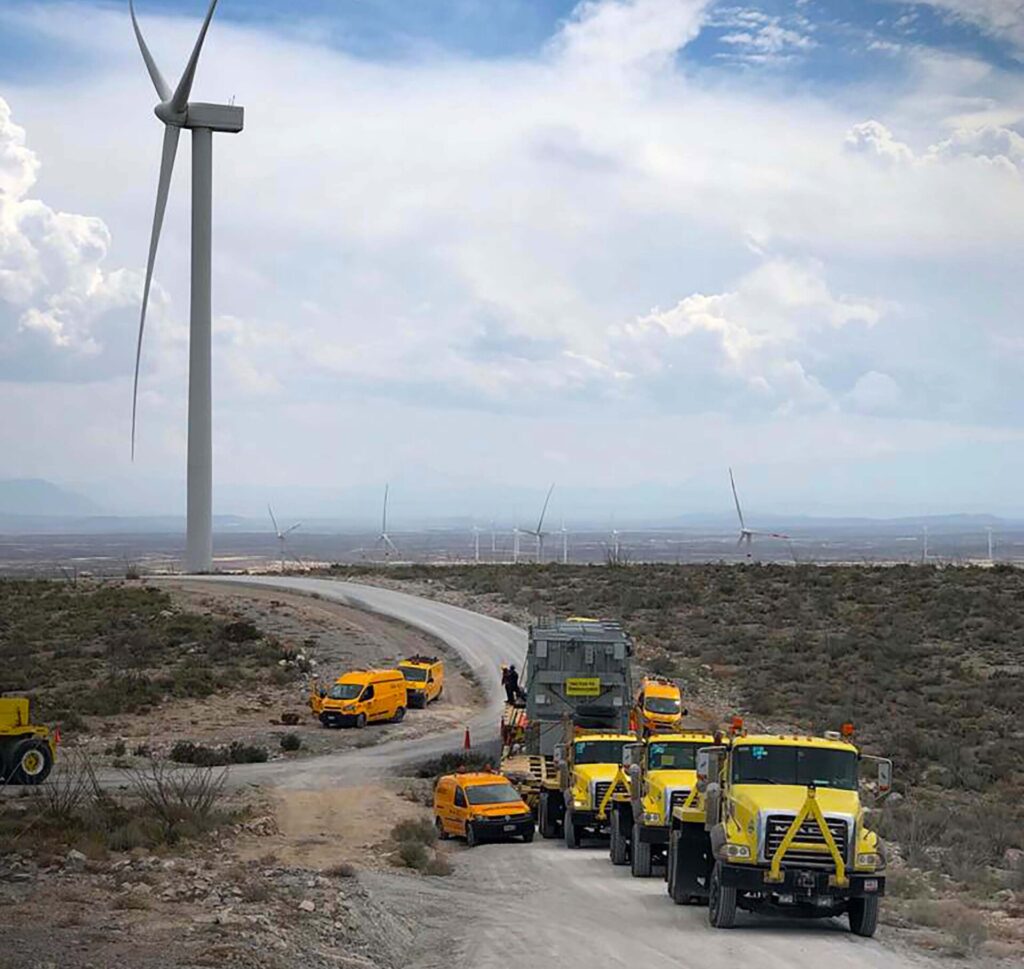 Tradelossa recently performed the hauling a 245 tons transformer, Parting from the northern state of Nuevo León, Mexico, and delivered at one of the most important wind farms within the state of Coahuila, Mexico.
Our story begins in April of 2021, Tradelossa had the request of storing a transformer inside their installations at Apodaca, Nuevo Leon.
The cargo's dimensions included 10.37 meters in length, 4.08 meters of width, 5.18 meters of height, and a total weight of 245 tons.
Tradelossa stored and secured the cargo for about 5 months, however, for this project's scope hauling and rigging services were also requested, and so during the next month's Tradelossa carry out with multiple visits at site and the different key points of the selected route.
Preparing the terrain and implementing multiple land and road modifications within the windfarm's territory in order to prepare the installations for the cargo's arrival, setting up a full program, permitting, and schedule for the Cargo's delivery and rigging operations.
The component was transported using a 4.5 meter 12- axle + Deck hydraulic Configuration, (Six axles on front of the Deck and six axles on the back of the Deck).
This configuration allowed our team to perform the transportation of the 245 tons transformer through the northern states of Mexico, traveling 284 kilometers from point of departure to site point's main access.
During our previous visit to the site point, Tradelossa engineering team realized that to access and carry out the cargo throughout the windfarm's territory. The piece had to pass through 15 kms of steep terrain that could compromise the piece's integrity.
With that in mind, our team of professionals designated Six Prime Movers for this sole project to perform the titanic task of moving uphill 245 tons throughout 15 kms of both irregular and steep terrain.
Once the cargo arrived at its designated point, our rigging team carefully unloaded the component and prepared the piece for its future installation and use in their installations.
With about 300 kms traveled all services and operations were executed within the period of three and a half days, making this project a complete success.
Accomplishing all our client's expectations, and accomplishing all our company's High-Quality standards.
Tradelossa – Moving the industry 1973
Project cargo logistics México.