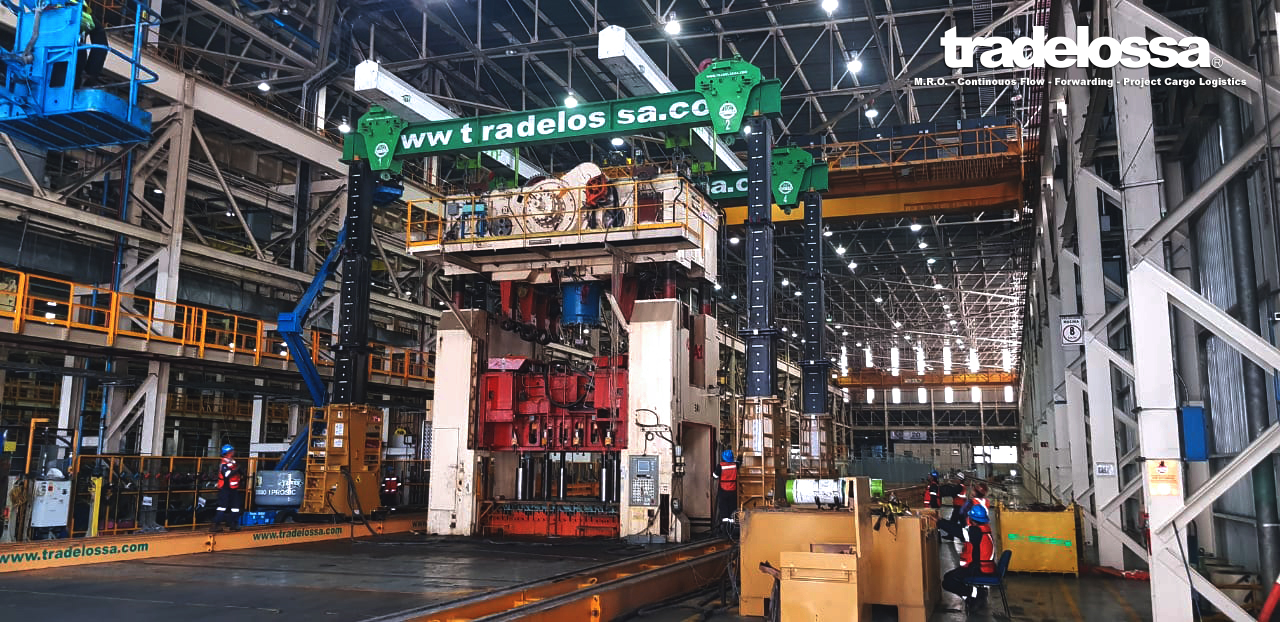 Tradelossa performed two high-risk rigging operations for one of our main clients in Silao, Guanajuato.
October 2019, Tradelossa took on the task of completing one of the most difficult rigging operations in the last few months.
The rigging consisted of dismantling of two crowns from the upper part of two hydraulic presses at a height of 10. 6 meters above ground level.
The first crown had 6. 60 meters long, 3 meters wide and 2. 60 meters high with a total weight of 220 metric tons.
Similarly, the dimensions of the second dismantling crown were 6. 60 meters long, 3 meters wide and 2. 80 meters high, with a total weight of 180 metric tons.
With 400 tons loaded in total and making use of our Gantry system with the capacity to maneuver up to 550 tons, the Tradelossa team completed this new challenge with zero accidents and no damage to the pieces during the whole process, reaching once again the highest quality standards within the industry.
For the realization of such a task, it was required a very high degree of coordination with all our rigging team since working at that height was considered a high-risk operation.
Tradelossa – Moving the industry 1973
Project cargo logistics México.