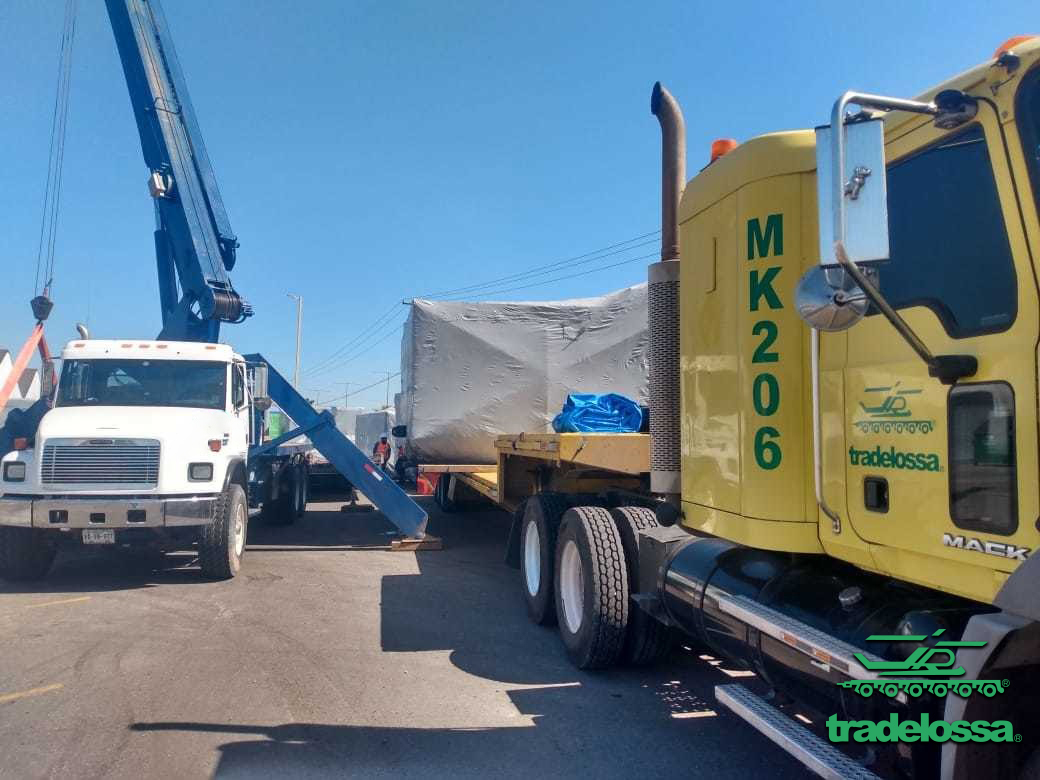 We share with you our progress within one of our largest-scale projects of 2019
We began with the transportations of multiple components in different points of Mexico, moving 103 pieces for paint ovens, from the city of Queretaro, Queretaro, to the city of Hermosillo, Sonora.
Dimensions: 6.2 meters long, 4.5 meters wide, 4.8 meters high, with a weight of 5 tons each.
Tradelossa's team will continue operations, transporting 200 more pieces with these dimensions during the project.
Our role within the project also included the transportation of 20 containers, from the port of Veracruz, Veracruz, to the city of Cuautitlan, state of Mexico.
Dimensions: 40 feet high, with a weight of 10 tons each.
A total of 300 containers with the same dimensions are expected to be transported during our time within the project.
Finally, we transport 19 containers of 10 tons and 9 flat tracks, from Veracruz, Veracruz, to Hermosillo, Sonora.
Dimensions: 6 meters long, 3.8 meters wide, 4 meters high and a weight of 7 tons, each.
Our work will continue and Tradelossa will Transport a total of 500 containers and 20 flat tracks during the entire project.
Tradelossa – Moving the industry 1973
Project cargo logistics México.