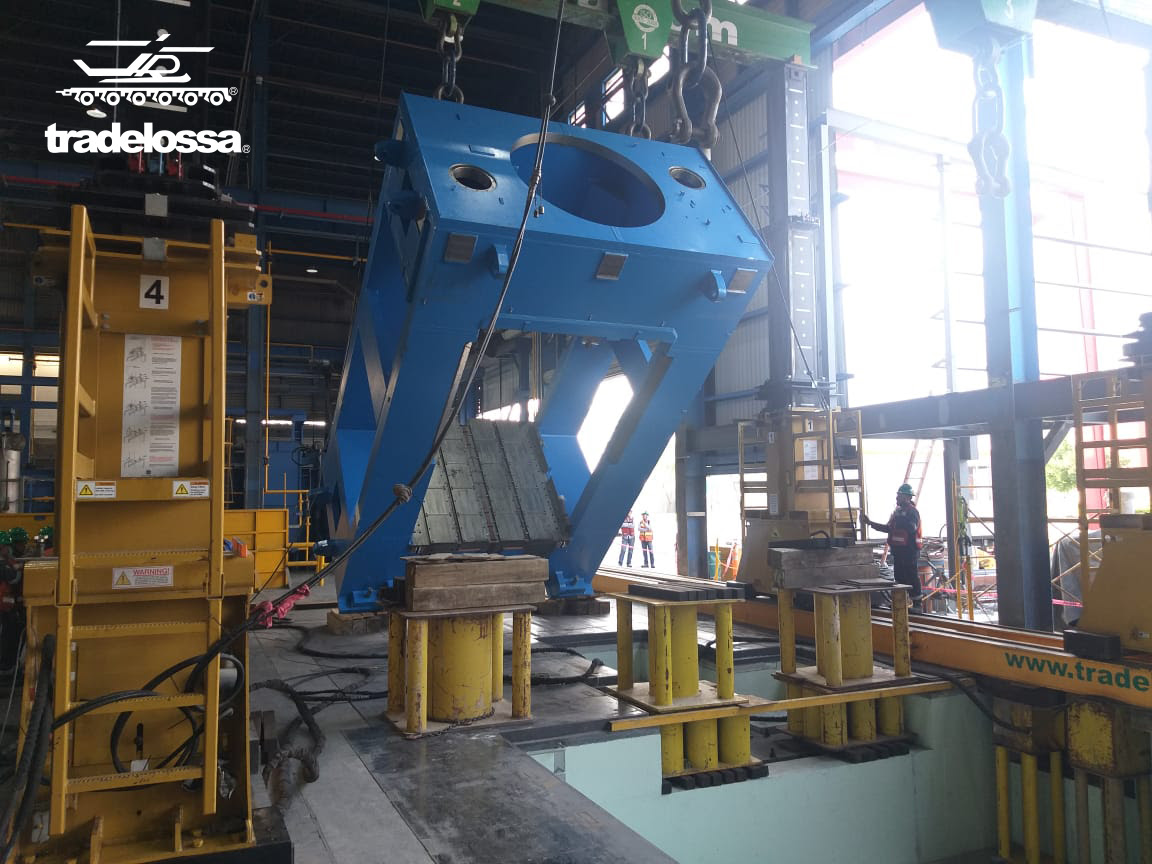 Amazing rigging and handling operation for our clients at the state of Nuevo Leon!
This month Tradelossa's crew performed the loading and rigging of a 175-ton Frame at our clients' facilities located in the north of Mexico, at the county of Santa Catarina, Nuevo Leon.
The handling and rigging were performed by using our Jack & Slide system, which is ideal for restricted spaces, as well as the Strand Jack system, which ensures a safe lifting of the component, plus a gantry crane with lifting capacity for up to 500 tons.
Dimensions:
7.9 meters long, 5.35 meters wide, with a height of 3.8 meters high and the aforementioned weight of 175 tons.
The operation was successfully concluded due to the great level of expertise from all our members within the rigging crew in addition to the logistics staff involved during the entire project.
Tradelossa – Moving the industry 1973
Project cargo logistics México.