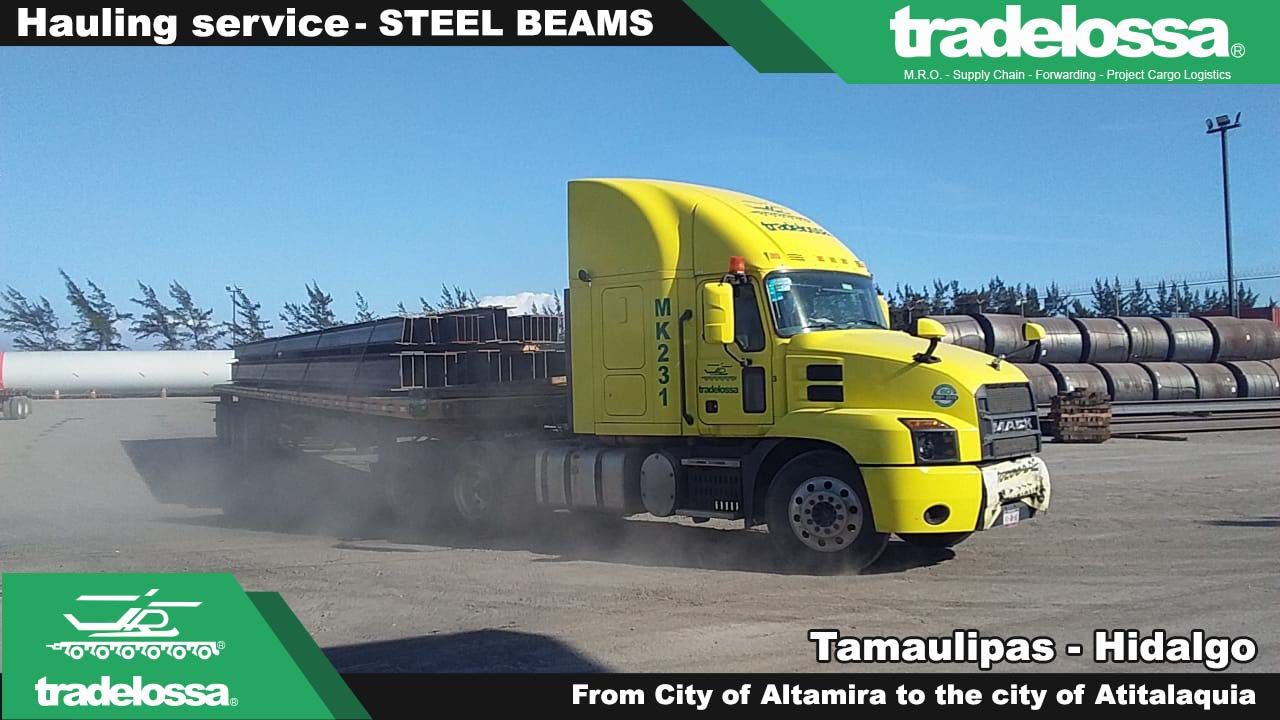 We are proud to share with you one of our most interesting supply chain services performed during this year end.
Departing from the Port of Altamira, in the state of Tamaulipas, Tradelossa was in charge of transporting multiple shipments of steel beams to our customer's facilities in Atitalaquia, a city located in the state of Hidalgo, a few kilometers from Mexico City.
Operations began a few weeks ago and was concluded after having made more than 100 trips through the Tamaulipas – Hidalgo route, thus covering more than 700 kilometers from one of the busiest ports in the north of the country, to the central zone of the Mexican territory.
Dimensions:
Beams with a length of 18 meters long.
Not every job requires ultra heavy lift equipment, but our logistics and operations team is always ready to handle demanding supply chain services.
Tradelossa – Moving the industry 1973
Project cargo logistics México.