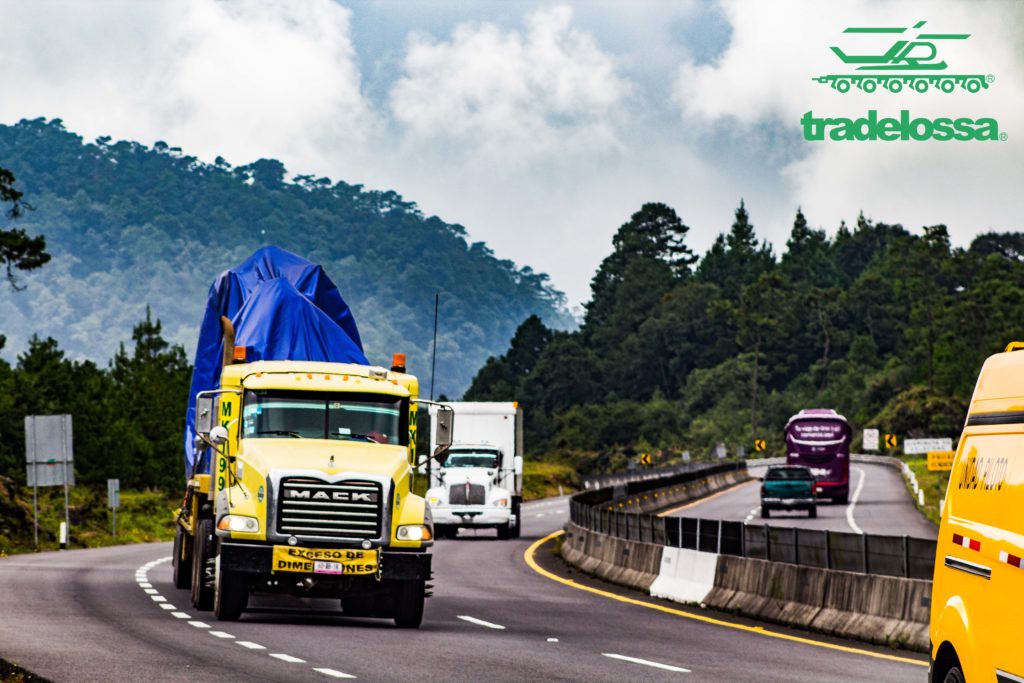 September 2019, Tradelossa completed the delivery and unloading of six components for the project ''Jorge Luque'', located inside the Bajio's zone, in Tultitlan, Mexico.
Our work consisted in the transport of a Generator, a Gas Turbine, a Gearbox, a Control Room, a Lubrication Unit and a Diffuser.  All components were transported in a convoy with our equipment and pilot units with the destination point in the installations of the project Jorge Luque.
Once the transport of the components from the port of Veracruz to Tultitlan, Mexico was completed, the Tradelossa team took on the task of unloading each of the six components.
Making use of our Gantry equipment with a capacity of 550 metric tons for the discharge of the Generator, Gas Turbine and Gearbox while to discharge the Control Room, the Lubrication Unit and the Diffuser a piece of crane equipment was used.
Tradelossa – Moving the industry 1973
Project cargo logistics México.